What's Geopark?
Geopark is a program that aims to build a sustainable society by utilizing the region's academically valuable natural and cultural heritage in the area for conservation, education, and tourism.
We are working to ensure that the town of Shikaoi will continue to be prosperous 50 to 100 years from now.
As of April 2020, 43 regions in Japan have been certified as Geoparks. Nine of them are UNESCO Global Geoparks.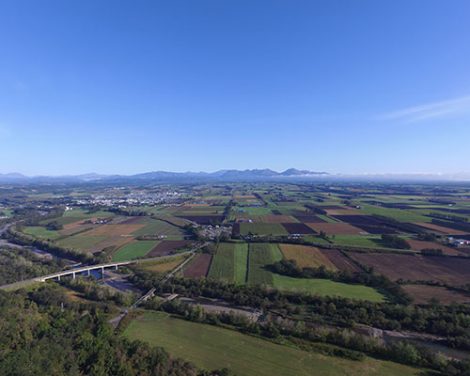 Features of Tokachi Shikaoi Geopark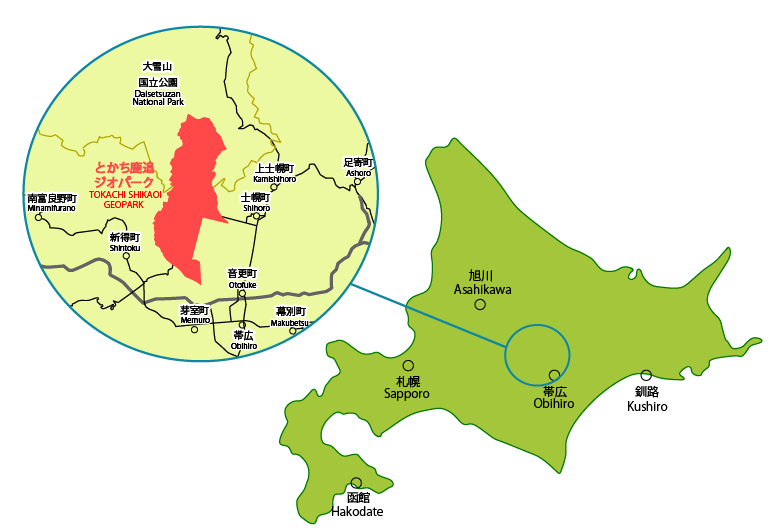 Shikaoi Town has been used as a place for tourism and education, as a place where people can enjoy and learn from the diverse natural attractions.
The town also has a geologically unique natural heritage, and is promoting Geopark activities in order to preserve and pass these on to future generations while using them.
GEOPARK THEME
A Story of Life Nurtured by Volcanoes and Frozen Ground(Shibare)
The Tokachi Shikaoi Geopark has been certified as a geopark where you can feel the topography and phenomena created by the cold, which cannot be seen in other geoparks.